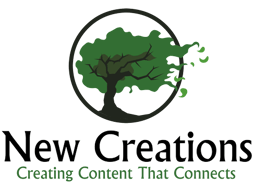 You Need a Content Strategy
In today's digital landscape, meaningful content is more than words on a screen—it's a powerful vehicle for connection, communication, and transformation. For faith-based organizations, a well-planned content strategy is the cornerstone for engaging with your community, spreading your message, and advancing your mission in an authentic, impactful way.
A strong content strategy enables your organization to create purposeful, consistent, and relevant content that resonates deeply with your audience. It ensures your voice is heard amidst the noise of the online world, allowing you to connect with individuals seeking spiritual guidance, inspiration, or a community that shares their faith. It's not merely about being visible online; it's about being found by the right people, at the right time, with the right message.
Our comprehensive suite of services—Content Audit, SEO Keyword Analysis, Competitor Analysis, Editorial Calendar Creation, and Content Roadmap—offers a holistic approach to content strategy, designed to empower your faith-based organization to shine in the digital space. Together, we can leverage the power of content to connect, inspire, and nurture your digital community, spreading your message of faith far and wide.
Our mission
We're on a mission to change the way the housing market works. Rather than offering one service or another, we want to combine as many and make our clients' lives easy and carefree. Our goal is to match our clients with the perfect properties that fit their tastes, needs, and budgets.
Our vision
We want to live in a world where people can buy homes that match their needs rather than having to find a compromise and settle on the second-best option. That's why we take a lot of time and care in getting to know our clients from the moment they reach out to us and ask for our help.
Our team
Our strength lies in our individuality. Set up by Esther Bryce, the team strives to bring in the best talent in various fields, from architecture to interior design and sales.
Esther Bryce
Founder / Interior designer